The United States of America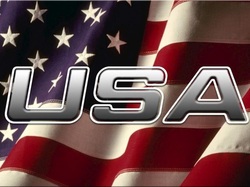 This page will help you to understand the operation of our fundamental rights and freedoms, natural rights within the United States of America. This country is under obligation just as Canada is to respect their promises to promote and ensure our natural rights and freedoms. America is a signatory to the international bill protecting human rights and therefore must grant you the execution of these rights when you claim them.
.
---
---
---
---
---
| | |
| --- | --- |
| We the people of the united states... | Subjects and Players in America |
---
---
| | |
| --- | --- |
| The united states of America is considered a Corporation and the inhabitants have also been rendered a artificial person within the laws. | As you can see the White house is considered a Private corporation and the president of this corporation is the president of the United states. This company was incorporated in 1789 in the district of Columbia. |
---
| | |
| --- | --- |
| The attachment to the left is information about taxes and the IRS. The IRS is a private corporation that operates in the United States. The problem is that this company has not been incorporated in many states and therefore has no executive or administrative powers to operate under. The demands they place upon the people in the United States are not back up by prescription of law. | |
---
Below are some additional videos concerning your fundamental rights and freedoms in America. These common law expressions are there for you to stand under.

---
If you are seeking for some information packages on what to do to execute your fundamental rights against the executive powers of the United States click on the following link and scroll to the bottom of the page
America Help