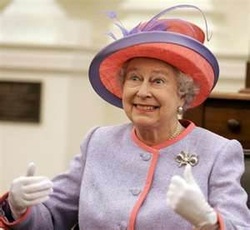 All of us have individual rights and freedoms that belong to us simply because we are who we are, Human beings, men and women. There are principles and laws that are in operation which are there for the benefit and protection of the individual.

Right now most of us being governed and controlled by laws which have been created by the Government and impact our life.

Law- The regime that orders human activities and relations through systematic application of the force of politically organized society, or through social pressure, backed by force, in such a society; the legal system <respect and obey the law>.

Within law we find,

Natural law- A physical law of nature. A philosophical system of legal and moral principles purportedly deriving from a universalized conception of human nature or divine justice rather than from legislative or judicial action;

Natural right. A right that is conceived as part of natural law and that is therefore thought to exist independently of rights created by government or society, such as the right to life, liberty, and property. See NATURAL LAW.

There are Natural Human rights and freedoms that are in operation for all of us to exercise and stand under. These rights and freedoms are not created by the government but they are recognized by the government. Many of us are not aware of the fact that there are rights and freedoms that exist for use to stand under which are not given or created for us by the government bodies.

Inalienable right- A right that cannot be transferred or surrendered, a natural right such as the right to own property.

Absolute right. 1. A right that belongs to every human being, such as the right of personal liberty; a natural right.

Here in Canada you were never taught your fundamental human rights and freedoms, even though Canada had an international obligation to teach you these rights and freedoms.

So far we have seen that in law there is natural law which produces natural rights. These rights are inalienable and absolute. They cannot be surrendered and belong to every Human Being. These rights are better known as Fundamental human rights and freedoms.

Within law we also have law that is enacted law, statutes and regulations. These are laws that are created by the Government and the elected officials. These laws are not natural rights and are meant to be used as a controlling mechanism. These laws are created by the government and enforced by the government.

Regulation-The act or process of controlling by rule or restriction

Enactment-The action or process of making into law (enactment of a legislative bill)

Legislative-Of or relating to law making or to the power to enact laws.

Legislative branch-The branch of government responsible for enacting laws

How many reading this are Canadian Citizens or would consider themselves a Canadian Citizen. I know myself I used to accept that and was even proud to designate myself a Canadian Citizen. It was not until I went looking into Canada's laws that I found out what being a Canadian Citizen really meant to my life.

When you look into the Canadian Citizenship enactment you find the following description, this is the oath that every citizen of Canada must take or that everyone is assumed to have accepted.

OATH OR AFFIRMATION OF CITIZENSHIP- I swear (or affirm) that I will be faithful and bear true allegiance to Her Majesty Queen Elizabeth the Second, Queen of Canada, Her Heirs and Successors, and that I will faithfully observe the laws of Canada and fulfil my duties as a Canadian citizen.

Allegiance- A citizen's or subject's obligation of fidelity and obedience to the government or sovereign in return for the benefits of the protection of the state

Natural-born subject- A person born within the dominion of a monarchy

Subject- One who owes allegiance to a sovereign and is governed by that sovereign's laws <the monarchy's subjects>

What we are seeing here is that we as human beings have given away our freedom and have entered into an oath of allegiance to serve Her Majesty the Queen and to obey her laws.

When you take designation as a Canadian Citizen you have or are assumed to have sworn allegiance to Her Majesty and that you have promised to obey the Laws of Canada. You are operating as a subject and servant of Her Majesty and are under obligation to obey her laws.

Oath-A solemn declaration, accompanied by a swearing to God or a revered person or thing, that one's statement is true or that one will be bound to a promise. - The person making the oath implicitly invites punishment if the statement is untrue or the promise is broken

You have now been placed into a position through this oath of allegiance to be subjected to the enactments the laws created by the government. When we look at who actually holds the power here in Canada we find out that it is the Queen who holds executive powers.

The Constitution Act, 1867 Article 9- The Executive Government and Authority of and over Canada is hereby declared to continue and be vested in the Queen.

Executive- The branch of government responsible for effecting and enforcing laws; the person or persons who constitute this branch.

The Queen, Elizabeth the second is indeed the sovereign of this territory and we are being held in servitude to her realm. The executive powers that the Queen exercises she transfers to the Governor General of Canada. The Governor General transfers certain powers to the ministers on the government departments.

The Constitution Act, 1867 Article 10- The Provisions of this Act referring to the Governor General extend and apply to the Governor General for the Time being of Canada, or other the Chief Executive Officer or Administrator for the Time being carrying on the Government of Canada on behalf and in the Name of the Queen, by whatever Title he is designated.

The Constitution Act, 1867 Article 14- It shall be lawful for the Queen, if Her Majesty thinks fit, to authorize the Governor General from Time to Time to appoint any Person or any Persons jointly or severally to be his Deputy or Deputies within any Part or Parts of Canada.

There are natural Human rights and freedoms that the government does not create but must respect, then there are laws which are created through the executive powers of the Government that apply against The subject and Servant of Her Majesty.

Right now the government is treating you as a subject and servant of her Majesty that Canadian citizen who owes allegiance to Her Majesty and Her laws

What you are seeing is the operations of laws that they have been using against you to yoke your life and create obligations upon your life. Your designation before them is assumed to be that servant and subject therefore you are obligated to obey Her Majesty's laws.

Every permit, licence that you have ever paid for whether it be a driving permit, a fishing permit, a hunting permit, no matter what permit the same operations of law are being used against us.

You are being asked to pay for these permits so that Her Majesty will confer or give you the right that you are seeking.

The Governor in Council may, on the recommendation of the Treasury Board(

a) by regulation prescribe the fees or charges to be paid for a right or privilege conferred by or on behalf of Her Majesty in right of Canada, by means of a licence, permit or other authorization, by the persons or classes of persons on whom the right or privilege is conferred

This is the actually state of affairs right now with your life. You have been placed into servitude to Her Majesty and the Government. You have been designated or are recognized as a subject of Her Majesty

Her Majesty's ministers are trying to control you life by these legislative rules these enactments that Her Majesty creates or gives force of law.

None of what you have learnt up to now has anything to do with your natural rights, with your human rights and fundamental freedoms. All these laws are created by the Sovereign Her Majesty and operate only upon her Servants.

Your position here in Canada is one of Servant and Subject to this Sovereign. This is the capacity that you are designated. Good news is that you need not stay in servitude to Her Majesty or to her will and desires which are expressed through legislative laws.




---
---
In 1967 the nations of the earth came together and created the Universal Declaration on Human rights and freedoms.
This declaration was an expression of natural law, natural rights that were recognized by Government bodies. This declaration
did not create new rights and freedoms but recognized them as already being available and present for man.
This declaration sought to express these fundamental natural rights freedoms so that
the nations of the earth would be bound to these rights
.
In 1976 the international covenants were given force of law. These covenants were a complete expression of the rights and freedoms contained in the Universal Declaration of Human rights. Any country that signed upon these covenants
became legally accountable to respect and ensure all the rights and freedoms that were listed in these covenants to the individuals living on or in their territory
. Her Majesty did indeed sign upon these covenants and is under obligation to respect these human rights and freedoms when invoked.
International Covenant on Civil and Political Rights
Article 2
2.Where not already provided for by existing legislative or other measures, each State Party to the present Covenant undertakes to take the necessary steps, in accordance with its constitutional processes and with the provisions of the present Covenant, to adopt such laws or other measures as may be necessary to give effect to the rights recognized in the present Covenant.
The state party designated Canada had an obligation since 1976 to create a
new constitution Act
in order
to give effect to these rights that were in the covenants
. In fact the guiding mechanism to creating laws in Canada since 1976 has been these international covenants. The domestic laws that Canada create must be in provision in agreement with the covenants.
Constitution- The fundamental and organic law of a nation or state that establishes the institutions and apparatus of government, defines the scope of governmental sovereign powers, and guarantees individual civil rights and civil liberties
.
Let us look at some of the fundamental human rights and freedoms that were enumerated and listed in these covenants which created obligations upon Canada concerning our individual rights and freedoms.
International Covenant on Civil and Political Rights
Article 8
2. No one shall be held in servitude.
You do not need this article of law to know that it is wrong to have slaves or to hold someone in servitude. It is something that is a natural concept to us. We naturally would not want to be slaves or in servitude so we would not want others to be in servitude neither. This is an absolute natural Human right that we have and understand.
Absolute right.
1. A right that belongs to every human being, such as the right of personal liberty; a natural right.
However now this natural human right has found its protection and expression in the international covenants and Canada (Her Majesty) must protect and give effect to this right for whoever claims it.
So even though you have been designated under allegiance to Her Majesty and are her Subject you do not have to remain in that position in that designation if you invoke your fundamental human right and freedom as expressed above.
Most of us do not realize that we are under a bondage of servitude to either a political party or to a Sovereign. Here in Canada we have a Sovereign, Queen Elizabeth the second, Queen of Canada. Our individual lives are being held in servitude to this Sovereign.

When we look to legal dictionaries top find the mean of Servitude we clearly see that it reveals the following.

Blacks law 3rd edition- Servitude- The state of a person who is subjected voluntarily or otherwise, to another person as his or her servant.

Here we can see that servitude is something that can be accomplished either through voluntary submission or forced submission. Many individuals in Canada are unaware that they have declared HER MAJESTY'S servant they have been subjected involuntarily to perform labor and toil for this Sovereign.


Looking into a few enactments we find the following declarations.
Firearms enactment
Tobacco enactment
Government Services enactment
We find the following indication within these enactments that is written as follows- HER MAJESTY by and with the advice and consent of the Senate and the house of Commons of Canada enacts as follows.

We are clearly seeing that the Sovereign Her Majesty the one who claims we owe her our allegiance is enacting the laws that this government is trying to force us to abide under.
---
Paying the Sovereign of Canada for the rights and benefits provided for her subjects.

Here in Canada the Sovereign is not a humble nor benevolent master. As you have seen on this website our individual fundamental human rights and freedoms are not being respected. They have been preserved through the Canadian charter of rights and freedoms (constitution act 1982), however we are neither taught nor allowed to express these individual rights without first fighting through this system.

As a subject and servant of Her Majesty your individual fundamental human rights and freedoms are not being honored or upheld. As this Sovereigns subject she has stripped you of most of your fundamental rights and is forcing you to pay for rights and privileges that she grants or gives you through a license or permit.

Financial Administration enactment

when you look at the above enactment article 19.3 you will clearly see this operation of law where you are being forced to pay for rights that you already have as a human being. However you have been stripped of these rights and returned certain rights if you pay for them.

Financial Administration Act 19.3- The governor in council may upon recommendation or the treasury board, by regulation prescribe the fees or charges to be paid for a right or privilege conferred by or on behalf of Her Majesty in the right of Canada, by means of licence, permit or other authorization by the persons or classes or person on whom the right or privilege is conferred.
---
---